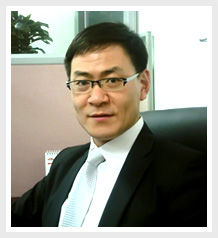 Hello message from Smart Eco CEO Kim, ik
Thank you for visiting our company website.
In 1992, there was an important milestone in human history – the Earth Summit. The Summit has determined the direction of all the recent global environmental policies. However, not many people are aware of this fact for the environmental issues are not their major concern. But now,
environmental issues are not merely seen as environmental issues alone, but have started to be seen as social ones as well. And I think the time when they are perceived as ethical issues is not far away.
In other words, companies can be blamed for ethical reasons if environmental problems are not properly dealt with. It is climate change that has led this international trend. Nowadays, climate change already has become social issues and we can see that from companies being perceived as good when reducing their greenhouse gas emissions.
More than 20 years have passed since I started my career researching on the life cycle assessment and environmental management. I have generated a philosophy from my research experience at university and by operating the Environmental Declaration of Products Scheme at Korea Environmental Industry & Technology Institute. The philosophy is that
the reason why we have to carry out environmental management and sustainable management is to protect human beings, the surrounding ecosystems and the natural resources, which constitute the existence value of Earth.
. Numerous environmental policies today can be seen as part of the efforts to protect the Earth's existence value. These efforts will ultimately save us.
We already know how to protect the existence value of Earth. However, finding ways accurately and efficiently is a lot more important than just knowing them. There is an African proverb:
"If you want to go fast, go alone. If you want to go far, go together."
Based on the rich experience and knowledge accumulated over the last 20 years, SMaRT ECO is ready to travel smartly, like the name of our company suggests, with our clients to look for Earth's existence value.
Shall we go together?
Thank you.